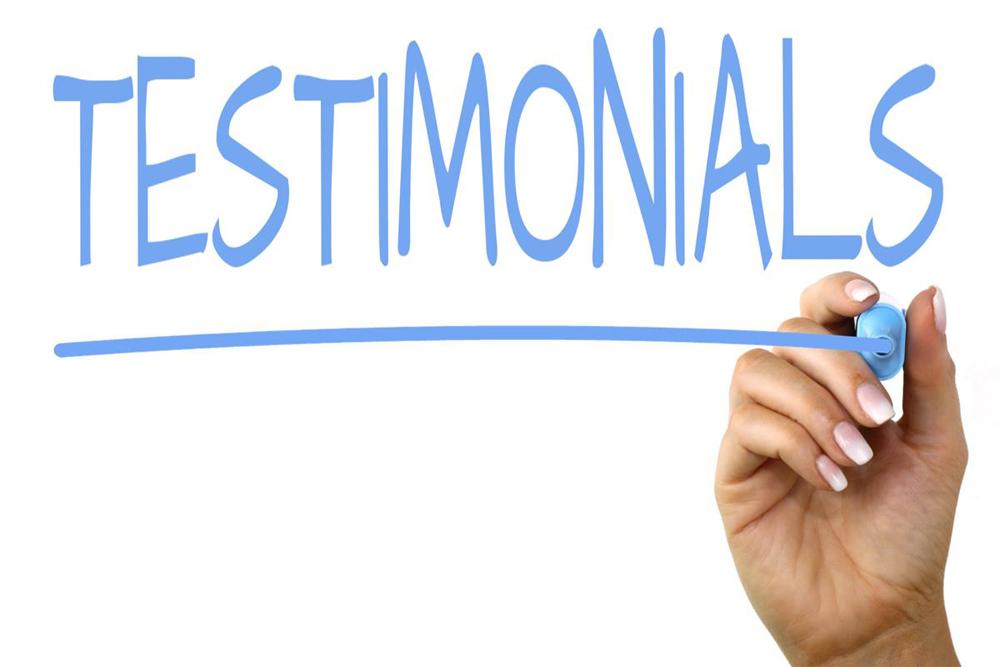 Overall I was very impressed with the design of the website. Its is very professional to look at and a represents the quality of the service that I received from iWeb Solutions. The site is easy to navigate and simple to update. I was very impressed with the service I received from Pat. I would highly recommend him.
Jill Farrell
www.jillfarrell.ie
I completed 10 hours mentoring with Pat Brosnan from iWeb Solutions. During this I learned everything you need to know about started an online business and generating revenue through Ecommerce. He is a pleasure to work with and comes highly recommended. Thank you Pat!
Petsplus
Unit 5 Cobh Retail Cetre, Tiknock, Cobh, Co. Cork, P24 AE63
Unit 5, North Point Business Park, New Mallow Road
Cork T23PW97

Working with Pat and the iWeb Solutions team has been great. They have really good insights into this side of our business and are really knowledgeable. We have seen increased traffic to our website since we started working with them. They are really responsive to queries and can explain technical issues in very easy to understand terms.We at the Zip Yard Franchising Ireland highly recommend iWeb Solution's to be part of your marketing team.
https://www.thezipyard.ie/
Walsh Business Park
Ballysimon Road
Limerick

We at Ashgrove Highly recommend iWeb Solutions for the work they have done for us, particularly around our website upgrades and our Search Engine Optimisation.
Pat is a wealth of information on all manners of digital marketing and is invested in providing solutions to enhance our online performance and rankings.
Tracey Breen
Projects Coordinator
Ashgrove Renewables

We at the Windmill Homecare have engaged the services of iWeb Solutions to help us gain a better online presence and a better understanding on what is required to get a better presence on Google. Pat has explained in simple terms not this technical explanations on how things work. His knowledge is exceptional, he is obliging and patient with us as we like so many other businesses have little understanding how this online marketing actually works. We at the Windmill Homecare have no hesitation in recommending Pat and his company to anyone looking to get a better online presence.
Head of Marketing
Louise o Sullivan


Pat Brosnan of Iweb Solutions is absolutely outstanding in every aspect of his job. He is very professional whilst also friendly and will explain every details as he goes along so you will understand exactly what is going on in the digital world. Pat's knowledge of the Internet and social media is truly amazing. If you looking to Increase your presence on Google search Pats training it will help you and your business grow in this very fast world of technology. Pat has been very generous with his time, knowledge, patience and expertise and we at Dan Joe Fitzgerald (Mallow) Ltd would have no problem recommending Pat to any Business, his advice and help at the end of the phone was lifesaving to our business thanks Pat.
Máire O Connor
Dan Joe Fitzgerald Mallow Ltd
Pat you have been wonderful, working tirelessly on a complicated site with endless issues. You face every obstacle with positivity and never show frustration. Your knowledge is endless and your patience in teaching is so kind and reassuring.
THANK – YOU , You have given me so much to work on .
I would highly recommend Pat xxb
Barbara Hall
www.barbarahallcreations.com
Having being invited to a networking morning meeting a few years ago I was lucky enough on this particular morning that Pat Brosnan was doing a presentation on social media, website development and building a brand on the World Wide Web. I was immediately interested in discussing with Pat how to build my brand and I haven't looked back. He has his finger on the pulse of building a global brand on the internet and know secrets that so many other pretend to know but do not. Pat has an honest approach to our goals and gave realistic timelines to what we could achieve on all social platforms. Unlike so many others that promised so much and failed, Pat has always exceeded the previously discussed goals. If anyone is serious about building a brand then I cannot recommend iWebSolutions highly enough.
Quote:
People expect good service but few are willing to give it. Robert Gately
iWebSolutions most definitely give it. Well done.
Peter G. Mortell
Group President, MSSEMEA LIMITED, Malta
If you want to be ranked number 1 in google searches or attract business through your website and online presence then Pat Brosnan is the person to talk to.
E-business was a complete mystery to me and my web page was just a landing page. Pat didn't give me a lot of jargon and tech language that wouldn't mean anything to me. Instead Pat took me on a step by step process of how to attract business through my website and online presence, and also how to attract the type of business I wanted.
Human Resources is a very tough area to attract clients through web presence alone , but working with Pat and following his instructions very soon the phone was ringing from clients finding me through my webpage.
Pat is a gentleman and a natural teacher, in the crowded industry of ebusiness and SEO Pat stands out for many reasons and for me it was that he didn't work off a script or have a few prescribed steps, but took the time to understand my business what I wanted and how to get there.
Pat gave the time to get me the understand not only what he does but also how he does it. Another huge benefit of working with Pat is that it has allowed me to look at my business from a prospective clients point of view and I have discovered areas of untapped potential in my business.
I am looking forward to a long-standing relationship with Pat Brosnan and Iweb Solutions If you want results talk to Pat Brosnan
Regards,
Brendan Foley
20/20 HR
Tel: 087-7938641
web: https://www.2020hr.ie/
Human Resource Specialist
I met Pat many years ago when I started out in business, through a course I was attending and he was instructing. To this day I still use the tips he gave us to help me with my online business.
Over the years I have gotten to know Pat and only recently attended a course on SEO, I found that course to be invaluable and although my business is a slow burner, I am now getting calls from people who found my business online.
I am also a member of a networking group with Pat and every so often he will give us all little nuggets of knowledge that help us with the online world.
I cannot recommend Pat enough, he is passionate about what he does and it shows.
Maria O'Donoghue
Office Assist – officeassist.ie
To whom it may concern,
Pat Brosnan of iWeb Solutions was recommended to us 9 months ago by a business man in Mallow,Co.Cork.
Pat has made a tremendous difference to our business and after one month of working with us I saw the difference in the amount of traffic that was coming directly to us instead of through our third party website.
He is very straight talking which we like as when you are not an expert in the world of Google he makes it so simple and shares his knowledge.
I would have absolutely no hestitation in recommending Pat to any business as he is a great motivator and makes us passionate about achieving or goals.
I would like to take this opportunity to thank Pat for all of his hard work so far and I look forward to working with him in the future
Marcella Rhattigan
Marketing Manager – Springfort Hall Country House Hotel – springfort-hall.com
Pat Brosnan from iWeb has been working with IDDEA for many years. His SEO and website knowledge is unprecedented in our professional opinion. Any request albeit big or small is always completed with the utmost efficiency and professionalism.
We have seen huge improvements to where our company website now appears on google searches. We would highly recommend Pat to every business that are looking for website optimisation (not including our competitors though ?)
IDDEa
Olivia Trought
Office Manager – iDDea – Value Beyond Savings p: +353-21-2021028 a: Floor 2, 6 Lapps Quay, Cork
Pat Brosnan is a thorough professional. I would highly recommend his services and he has a very professional and friendly manner. As a director of a multi national company, I am very aware of how important SEO optimisation and reputation management is to a thriving company. Pat has provided services for our company and delivered in a shorter time scale than expected and at a very reasonable rate. We had been searching for a specialist in this area for a period of time and Pat exceeded our expectations and provided a friendly, personal and professional service.
Paul Kearney
Access Consciousness Ireland: 00 353 86 2611656 www.accessconsciousness.com Access Consciousness LLC 406 Present Street Stafford, TX 77477 United States of America Phone: +1 805 284 9489,
At Arvo, we are very fortunate to have great local suppliers like iWeb Solutions in our network, especially as our website was hacked during the summer of 2017. Even though we realised it on a Saturday, Pat at iWeb was available to resolve the problem and guide us through preventative measures. Our web presence was also due a refresh and 3 weeks later Pat presented us with a very professional website which captures the essence of our new Procurement offerings. Not stopping there, Pat has supercharged the backend with some great SEO plugins and already we are being found on search engines more often than ever before. If you are serious about being found online, talk to Pat at iWeb Solutions.
Kind Regards,
Mike McGrath
Managing Director
ARVO = Effective Procurement Delivered
www.arvo.ie
E: mike@arvo.ie
M: +353 (0)86 8984422
P: +353 (0)21 4205561
L: Linkedin: Mike McGrath
Mike McGrath
Managing Director, ARVO = Effective Procurement Delivered
We had been changing our website often enough, trying to make it better and get better Google rankings by creating content and blogs. We thought we had some idea of how to accomplish our goals. We were mistaken.
Engaging with Pat was a comfortable and great learning experience. No tall tales promising everything, good explanations on what had to be done now and what we would have to continue to do on an ongoing basis. There is a "process", and Pat has it figured out, and even more appealing is that he continues to stay up do date with trends happening to keep having it figured out also.
Pat got to work on our site making sure all the fundamentals were in place, added the right tools to it and then took us through the whole process of keeping it up to date in a well explained manner. We are delighted that now, moving forward we can accomplish what it is we want from our website with a lot more confidence.
To date we have no hesitation in recommending Pat and iWeb Solutions to our customers and people enquiring about SEO.
Mike Lithgow
Managing Director
Revolution IT Ltd
Unit 7 Udaras Business Park, Ballyvourney, Cork, Ireland. Ph. +353 26 24985
Mike Lithgow
Managing Director, Revolution IT Ltd
I recently completed an eight week Marketing/ Business Development Programme funded by Avondhu Blackwater Partnership. One of the course presenters was Pat Brosnan and Pat spoke to us about boosting our online presence via our website, social media etc. "Online Marketing" is a popular buzz word and over the course of the last few years I have attended dozen of seminars/presentations on social media etc. Generally when you attend these seminars you receive the same type of basic information.
Prior to this course I would have thought I had a good grasp of how to use my website and social media to generate business. How wrong was I! As one of my fellow course attendees commented, an hour with Pat was like an hour with an internet "guru" – invaluable. I am doing things online with my business that prior to this course, I would never have imagined possible on a limited budget. Within a few weeks I saw my website rankings improve and an increase in website visits and enquiries. This means an increase in my business and ultimately an increase in revenue.
One of the challenges with a course like this can be the varying level of existing knowledge of course attendees. The general consensus of participants was that Pat was able to balance teaching the basics while providing great information to participants with more advanced knowledge.
Pat has been more than generous with his knowledge and with his time and expertise after the course – answering my questions and giving me additional advice. I would have absolutely no hesitation in recommending Pat's work and teaching abilities.
Yours faithfully
Eleanora Taylor
Taylor Solicitors
http://www.taylorsolicitors.ie/
http://www.taylorsolicitors.ie/blog
http://www.linkedin.com/in/eleanorataylor
Eleanora Taylor
, Taylor Solicitors
When I approached Pat to construct a website to connect with my constituents in order to provide information, I was instantly impressed. Pat listened to our specific needs and produced a state of the art, modern website from which my constituents can easily gain information and contact me through. Not only did he listen to what we wanted but also gave his expert advice on what should be included in the website, advice that I consider invaluable.
Not only had I approached Pat to build a website, I also wanted him to provide me and my team with basic training. Pat provided first class training to us on website and social media maintenance as well as SEO specialization. This training allowed us to make sure that the website would reach its full potential, benefitting those who use it.
I would highly recommend Pat to anyone looking to build, redesign their website and especially with the training he offers.
Áine Collins
, Áine Collins
We would like to thank Pat at iWeb Solutions for the time and effort invested in creating our web page and tailoring the end product to our exact requirements.We would have no problem in recommending Pat for your next project
Graham Roche
Address: Graham Roche Motors Passage West,Cork
http://grahamrochemotors.com/
Phone : 083-1006221
Graham Roche
, Graham Roche
I recently hired Pat Brosnan to redevelop my business website. He was highly professional, gave me great ideas about not only the website design and content but how to make my website easy to use for potiential new clients. He took as much time as I needed to go through the process and discussed in detail what we needed to do each step of the way. Pat is one of those people that truly goes the extra mile for his customers, I've absolutely no hesitation in recommending iWeb Solutions.
Brian Carter
Apollo Print
Kerry Pike
Cork
http://apolloprintcork.net
021-4871456
Brian Carter
, Apollo Print
A colleague recommended Pat Brosnan of iwebsolutions to sort out my web page that had been hacked. My web page was shut down and all the calls and customer enquires for new business stopped.
I had dropped off google search engines when I had previously ranked in the top 3! Pat assured me that the problem could be rectified and my ratings on google would improve. I m delighted to say that my website is up and running and much improved due to the expertise of iwebsolutions.
I would highly recommend Pat and his team for providing an excellent and professional service. I have no doubt that my business is going to improve due the improvements that Pat made to my website.Thanks for all your efforts and yes the calls and queries are back so that's great news!
Susan Power
The Rejuvenation Clinic,
Classes Lake, Ballincollig, Cork
Phone: 087-6530931
Email: spower@ehacorporate.ie
Website: www.botoxcliniccork.com

Susan Power
Founder, The Rejuvenation Clinic,
We Mosca McGillycuddy & Associates are an Architectural, Engineering & Project Management Consultancy with particular concentration on Conservation works.
We have dealt with Pat with our business and he has a great understanding of our section of business and has vast experience in his SEO side of things.
We have recommended Pat to other businesses and friends and have had great feed back from them and we would recommend him in the future.
ARCHITECTURAL SERVICES, ENGINEERS & PROJECT MANAGERS
95 New Street, Killarney, Co. Kerry
Tel: 064-6636363
Fax: 064-6636364
Mob: 086-8158482
E-mail: rory.mcgillycuddy@mgob.ie
Web: www.mgob.ie
placeholder
Rory McGillycuddy BSc(Eng) MIEI
founder , Mosca McGillycuddy & Associates
Peter Mortell Testimonial for iWeb Solutions