Google Business Verification
Organic Seo Ranking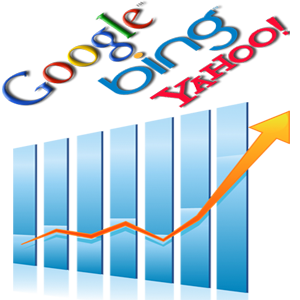 The goal of iWeb Solutions for each website owner is to get High Organic Seo ranking results and we at iWeb Solutions are working hard to optimize your website that it could get high organic Page Rank and be on the first page of the search engine natural results of major search engines such as Google, Yahoo, AOL Search, and MSN. When a website is ranking on the first page of a search engine, it will generally have more visitors (hits), and more visitors usually translates into more sales!
It is no secret that search engine placement is the most cost effective, efficient, and profitable way to promote almost any business. If you are serious about search engine placement, please take a few minutes of your time to consider our Seo Organic ranking Search Engine Results guaranteed:
High Seo Organic ranking on a minimum of two (2) major search engines, with a minimum of two (2) relevant key phrases we optimize your site around. One of the major search engines must be either Yahoo or Google. Other major search engines include search engines such as AOL Search, MSN, Altavista, Alltheweb, Hotbot, Lycos, Ask, and Netscape.
Your website analyzed by a search engine specialist
Your website analyzed by a search engine specialist for proper submission to Yahoo, Google, MSN, AOL Search,
Guaranteed submission following all anti-spam guidelines to all major search engines.
Our SEO Analyzers will monitor and review your website to see the progress of your website and it's page ranking.
Once we get the website on the first page, we will work to keep it there and it will stay there as long as you are a client.
Website monitoring to make sure your website is up and running. Includes full graphical reporting,
Search engine submission confirmation reports.
Key phrase ranking reports to demonstrate your first page ranking key phrase.